Travel Japan Brochure Requests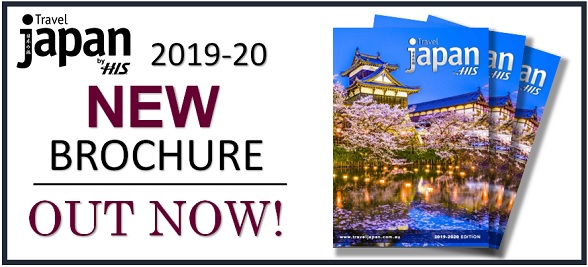 Travel Japan by H.I.S. has released its 2019-20 Japan brochure this week, featuring from best selling independent tour "Golden Route" to  new "Hokuriku Golden Arch", "Kyushu Explorer" and everything in between. Of course there are cultural experience day tours such as Sumo tour, Ramen Cooking tour and Luxury tours which allowing travellers to interact in cultural activities and learn Japanese customs.
Here are some recommended tours on our new brochure. Please use the links below to either request a printed brochure or download a brochure to instantly receive a PDF version.
For instant gratification and to save a tree, download a PDF version of a brochure now!
You can download these brochure above link.
Please note, some of these files are quite large, and may take a while to download on slow connections.
To view the files you will need Acrobat Reader. If you don't have it you can download it for free - just follow the prompts.