Okinawa Cyclo Tourism:
At its roots Okinawa Cyclo Tourism (OCT) is all about providing an experience that fuses slow tourism and thalassotherapy so that its visitors can heal, detox and relax.

OCT creates a whole new biking experience using all the best aspects of the Okinawa experience. Providing professional support to accommodation, cycling and post cycle body care, OCT has carefully prepared a range of courses, from beginner to advanced, each aimed to give its own unique experience.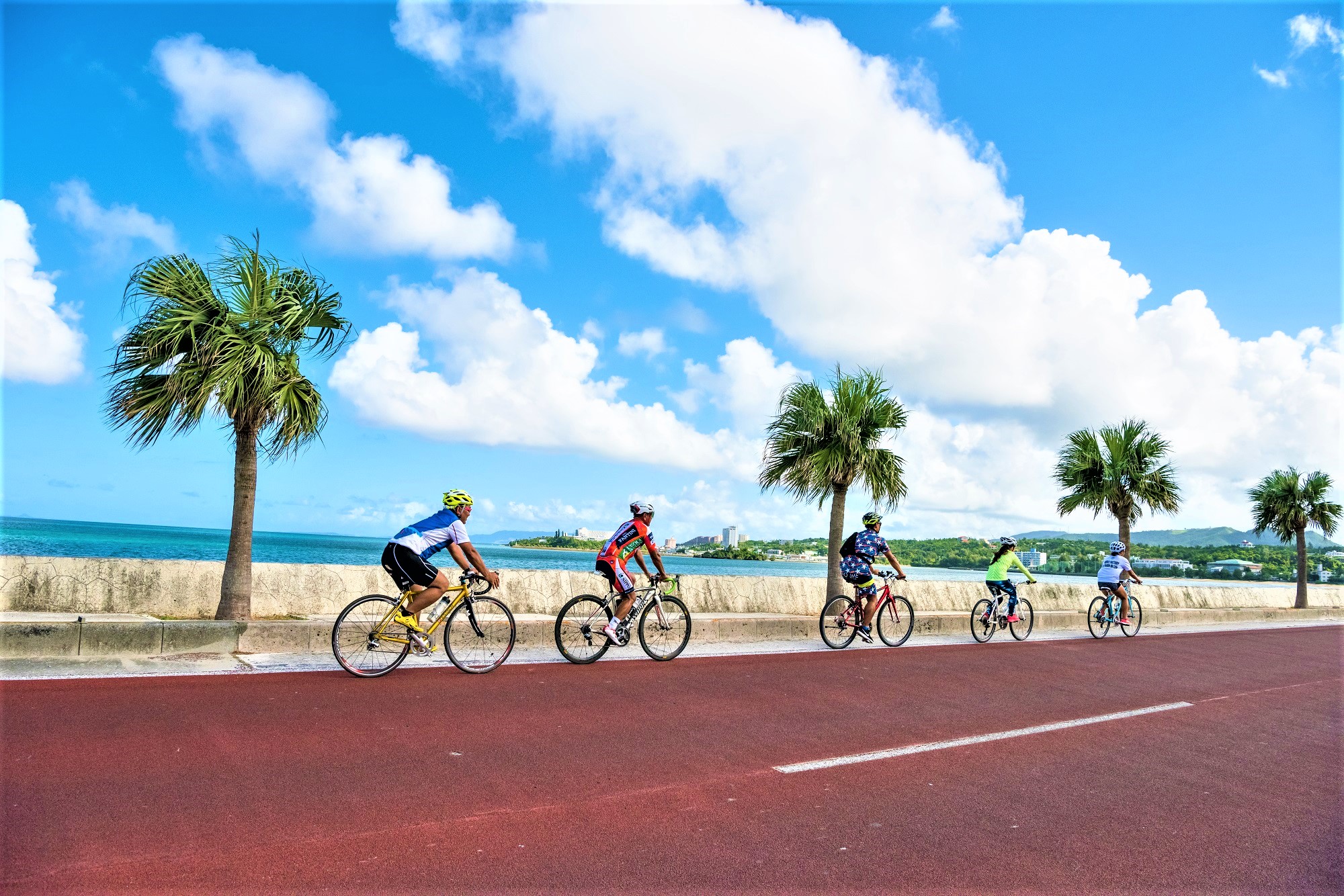 Agari Umaai (Pilgramage Cycling Day Tour):
Agari Umaai in standard Japanese can be translated to the Eastern Tour, which is a common term in Okinawa for a major state ritual of the ancient kingdom of Ryūkyū. Agari Umai has 14 sacred locations, in which OCT's course of Agari Umaai visits 7 locations.
The course offered is separated into two halves:
Time Schedule:
09:00: Depart Kariyushi Hotel. 
09:30: Arrive Shuri Castle. 30 min Sonohyan-Utaki Tour/Free Time.
10:00: Depart Shuri Castle.
10:30: Arrive Udunyama・Uega.
11:00: Depart Udunyama・Uega.
11:30: Arrive Baten-Utaki.
11:50: Depart Baten-Utaki.
12:10: Arrive Sashiki-Gusuku.
12:30: Depart Sashiki-Gusuku.
12:50: Lunch / Sashiki-Gusuku Area.
13:50: Depart Lunch Area.
14:20: Arrive Tida Ukka.
14:40: Depart Tida Ukka.
15:10: Arrive Sefa-Utaki. 60 min rest/explore.
16:40: Depart Sefa-Utaki.
18:30: Arrive Kariyushi Hotel.
First Half:
Distance:
    ・30.2km 
Elevation Span:
    ・117m
Average Slope:
    ・Up: 4.6%
    ・Down: 6%
Elevation Gain:
    ・Up: 364m
    ・Down: 269m 
Starting Point: 
    ・Kariyushi Hotel
Destination:
    ・Sefa-Utaki
The 7 locations for the Agari Umai Course will be visited in this half. Ending at Sefa-Utaki.
Second Half:
Distance: 
    ・27.1km 
Elevation Span:
    ・165m
Average Slope:
    ・Up: 3.9%
    ・Down: 3.9%
Elevation Gain:
    ・Up: 255m
    ・Down: 345m 
Starting Point: 
    ・Sefa Utaki
Finish:
    ・Kariyushi Hotel
The second half of this course takes a more in land route back towards Kariyushi Hotel.
Regular Courses:
Currently OCT offers 4 courses ranging from difficulties of no experience required to advanced. Each course offers a unique experience with a completely different route, locations visited and level of challenge.
Kariyushi Hotels:
Okinawa Cyclo Tours is a brand of Kariyushi Hotels, where these cycling tours often start and end from locations near Kariyushi Hotels owned resorts. To experience the best of the courses, it is recommended to stay with Kariyushi Hotels for their great convenience, high quality facilities and generous resort features. The following resorts in particular are recommended: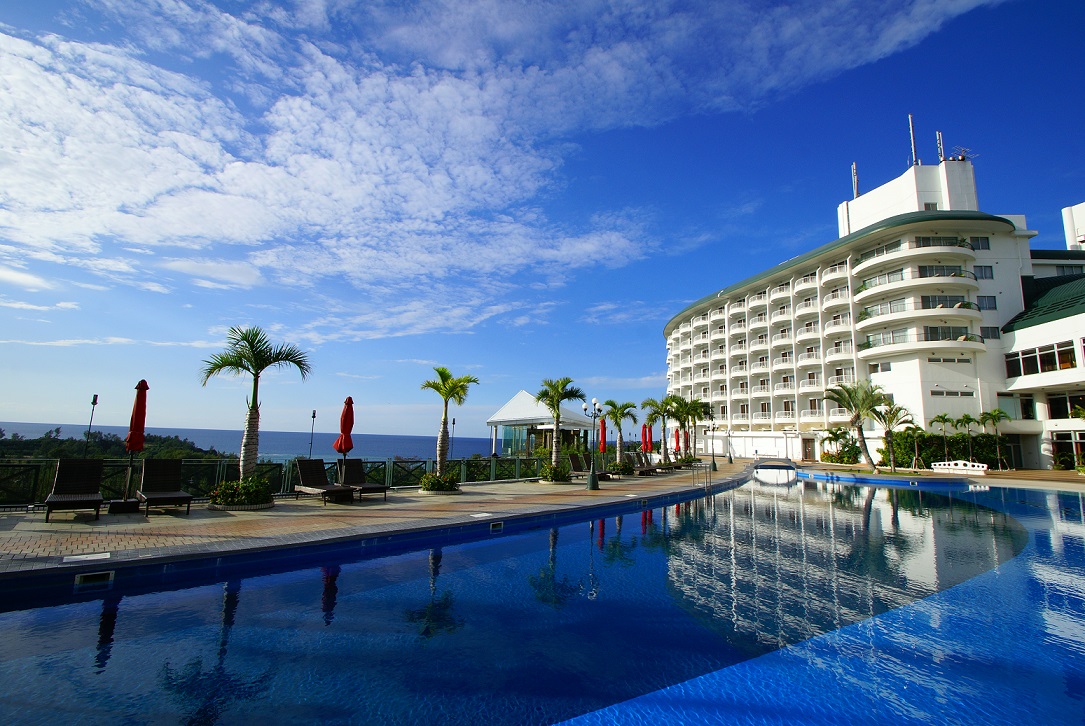 Okinawa Kariyushi
Beach Resort Ocean Spa
Okinawa Kariyushi Beach Resort Ocean Spa is located in Onna, only 7 km away from Manza Beach. This resort features a wide selection of in-house restaurants, bar and free WiFi throughout the property. Private parking is available on site.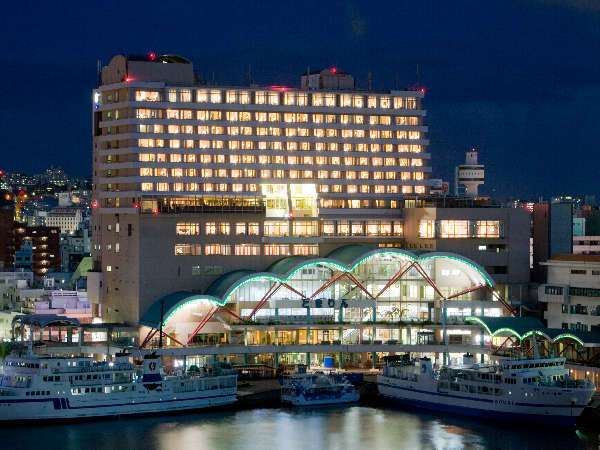 Okinawa Kariyushi
Urban Resort Naha
Set in the Naha City Centre district in front of a pier, Okinawa Kariyushi Urban Resort Naha boasts an all-time restaurant, bar and free WiFi. You can have our popular breakfast buffet at our restaurant.
Brought to you by Okinawa Cyclo Tourism and Travel Japan: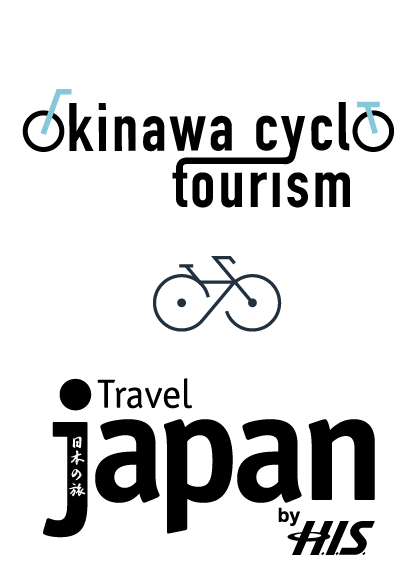 Remarks:
We accredit and thank ©OCVB for the photos used on this page.