8 Nights
Past to Present Japan 9 Days
from
$2,799
AUD
*Price is per person.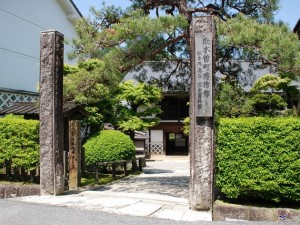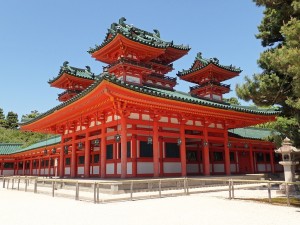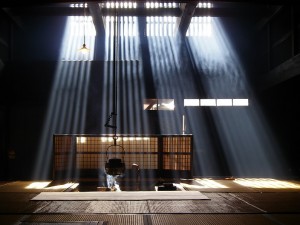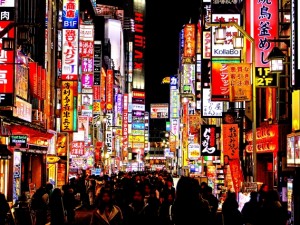 * Excludes Airfares
* Departure: (April to November only) Sunday, Tuesday, Thursday and Saturday (expect peak season)  

* Seasonal surcharges apply for all other dates
* Minimum of 2 people

Highlights
1. Discover a new side of Kyoto by bicycle
2. Walk village to village on the historic Nakasendo Trail (not available during Winter Dec - Mar)
3. Stay in a family-run Minshuku and try a Japanese home cooked meal
4. Experience the contrast of tranquillity in the Kiso Valley to the ultramodern neon city of Tokyo

Price From : Per Person

| | | |
| --- | --- | --- |
| Departure   | Twin | Triple |
| Sun, Tue, Thurs & Sat |  $2,799 | $2,699 |
B: Breakfast | L: Lunch | D: Dinner
Day 1
Kyoto
Upon arrival at Kansai Airport, your driver will meet you at the
arrival exit point and take you to your Kyoto accommodation by
shared taxi. After arrival, you will have free time to explore Kyoto.
Overnight at Karasuma Kyoto Hotel or similar (3 star)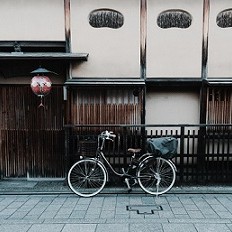 Day 2
Kyoto
Today join a morning cycling tour which will begin near Kyoto Station. Cycle through the backstreets of Kyoto city with the English-speaking guide to explore real Kyoto which cannot be accessed by cars. This 15km cycling tour visits Geisha Quarters Miyagawa-cho, Ishibei Koji Alley, the Gion district, Yasaka Shrine, Shirakawa River and Heian-jingu Shrine. The tour will end at Kyoto Station between 12:30 and 13:00. Please note participants on this tour must be between the ages of 12 and 70, and be 155cm in height or taller.
The afternoon is free at leisure where you can explore Kyoto and its many tourist attractions, along with shopping, dining, and entertainment areas.

Overnight at Karasuma Kyoto Hotel or similar (3 star)
Day 3
Kyoto
Enjoy a day at leisure in Kyoto. Please collect your train tickets from your hotel reception for the journey to the Nakasendo Trail tomorrow.

Overnight at Karasuma Kyoto Hotel or similar (3 star)
Day 4
Kyoto - Magome - Tsumago (D)
Your adventure to Tsumago begins! Start the day by taking the bullet train from Kyoto to Nagoya, followed by a local train to Nakatsugawa. Once in Nakatsugawa head to the Magome Trail entrance by local bus (costs approx. 560 yen). A fantastic suggestion is to arrange a luggage transfer from your Kyoto hotel or Magome information centre (costs between 1,500-2,500 yen). With this service, you can just carry a small backpack with the necessities for 1-2 days. Once you reach the trail entrance, start your 8.3km walk from Magome to Tsumago. It is one of the best preserved and most evocative of the Nakasendo post-towns. Tonight you will spend the night at a family-run Minshuku in Tsumago, or in the nearby village of Otsumago. Enjoy a delicious home-cooked Japanese dinner and in the evening stroll through Tsumago Village in the magical peace of the evening, wearing a cotton yukata gown supplied by your inn. 

Overnight at Minshuku Daikichi or similar (2.5 star)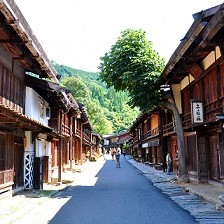 Day 5
Tsumago - Kiso-Fukushima (B, D)
After breakfast at the Minshuku, you will start the longest day of the trail which would take approx. 6 hours. The 18.4km trail is a beautiful and varied hike from Tsumago to Nojiri. There is the option to take a shorter 3.7km route to Nagiso instead (approx. 1 hour). The trail ventures through small valleys, and forests of bamboo and Japanese cedar. This goes through some of the least-developed sceneries on the tour.
At the end of the route, transfer to Kiso-Fukushima Station where the Ryokan staff will pick you up. Stay at a lovely Ryokan in a peaceful valley. Relax your body in the natural hot springs and have local specialty dishes for dinner.

Overnight at Komanoyu Ryokan or similar (3 star)
Day 6
Kiso-Fukushima - Narai (B, D)
After breakfast, pack up your luggage and continue the hike. This Ryokan also offers a luggage transfer service too if you have yet to use it and would like to offload any luggage to your Tokyo accommodation. The Ryokan staff will drop you off at Kiso-Fukushima Station. From there, start the journey to the Yabuhara Trail which is the starting point for the Torii Pass to Narai. Take the time to explore this atmospheric village before checking in to your family-run inn in the heart of the Narai Village.

Overnight at Oyado Iseya or similar (2.5 star)
Day 7
Narai - Tokyo (B)
After breakfast, hike for about 40 minutes to the famous lacquer ware town of Kiso-Hirasawa. There are many shops selling beautifully crafted table ware and furniture. Catch a train from Kiso-Hirasawa Station to Tokyo, arriving mid-afternoon. You have the option to have a break in your journey at Matsumoto to visit Matsumoto Castle (a small additional train fare is required on the spot). This evening check in at your accommodation in Ginza, the famous high-end shopping, dining and entertainment district in Tokyo. You will notice the huge difference between the bright neon metropolis of Tokyo and the old tranquil atmosphere of the Kiso Valley.

Overnight at Shiba Park Hotel or similar (3 star)
Day 8
Tokyo
Enjoy a free day at leisure in Tokyo, the bustling and exciting capital city that never sleeps!

Overnight at Shiba Park Hotel or similar (3 star)
Day 9
Tokyo - Narita / Haneda Airport
Spend part of the day exploring Tokyo a your own leisure, until it is time to depart to Narita or Haneda Airport via shared shuttle.
* Please refer to general booking conditions. 
B Breakfast included: L Lunch included: D Dinner included
Hotels: Kyoto (3 nights), Tsumago (1 night), Kiso-Fukushima (1 night), Narai (1 night), Tokyo (2 nights)
Meals: 3 Breakfast, 3 Dinners
Guide: English speaking guide on Day 2 only.
Transportation:

Train ticket from:

Kyoto to Nakatsugawa, 
Nojiri to Kiso-Fukushima,
Kiso-Fukushima to Yabuhara,
Kiso-Hirasawa to Tokyo
Day 2 Kyoto Cycling Tour
* Participants are required to have the ability to ride a bicycle on a public road. There will be no refund given if participants are not able to ride the bicycle during this tour.
*This 15 m cycling tour will be held regardless of weather conditions. Rain gear will be provided free of charge.
* Areas requiring admission fees at Heian Jingu Shrine will not be visited.
* Only customers who are 12-70 years of age and with a height 155cm or taller may participate.
* Tour location cannot be changed. Please check the itinerary beforehand.
More Japan Travel Packages