World Heritage Mt. Koya 1-Day Tour (with Guide)
from
$370
AUD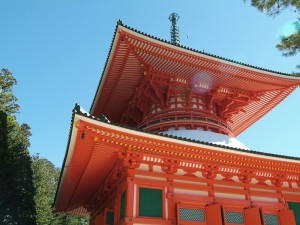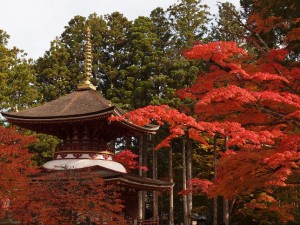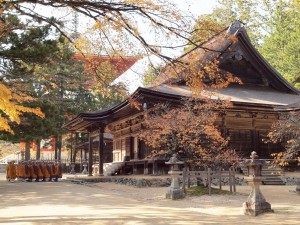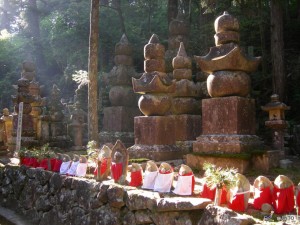 Mt. Koya or Koyasan, is home to a sect of Japanese Buddhism, Shingon. This area was first settled in the year 819 by monk Kukai and he's followers, which was the first established temple there. Besides learning about the historical and religious significance of spots around Mt. Koya like Okuno-in, a vast, atmospheric Buddhist graveyard which leads to the sacred mausoleum of Kukai (renamed Kobo Daishi in death), visitors to Mt. Koya can also enjoy the beautiful natural surroundings and fresh mountain air. Visit two UNESCO World Heritage Sites on this tour.
Departure
02 Mar - 26 Nov 2020: Mon, Thu
(except 27, 30 Apr, 4 May, 23 Jul, 10, 13 Aug, 21 Sep, 23 Nov 2020)
Code
JG-

1NK9001NNS
2NK9401NNS
B: Breakfast | L: Lunch | D: Dinner
Day 1
Mt. Koya
9:30 a.m: Assemble at Swissotel Nankai Osaka. Public transportation will be used to arrive at Mt. Koya.
Lunch (60 min): Upon arrival to Koyasan, you will enjoy a Japanese-style vegetarian Lunch at the Ichinohashi Kanko Center. 
Okuno-in Temple (70 mins): Walk along the 2km path to the temple, in a solemn atmosphere lined with hundreds of thousands of small stone pagodas.
Danjo Garan Temple (75 mins): Danjo Garan Temple is a sacred place representing the concept of Shingon Mikkyo Buddhism, established by Kobo Daishi (Saint Kobo). Head back to Nankai Namba Station by public transportation.
6:00 p.m - 6:30 p.m: Tour disbands upon arrival at Namba station. 
Lunch
Transportation 
Guiding by a certified tour guide/interpreter
Consumption tax
If the minimum number of participants (2) is not met by 4 days before the scheduled date, the tour on that date may be canceled.

Public transportation will be used for transfers within the Koyasan area. Please note that seating is not guaranteed.

The order of destinations and the lunch venue are subject to change.

Lunch will be bento box style Japanese cuisine. Buddhist vegetarian cuisine will be provided for customers that would like a vegetarian meal so please make a request on the day.

This tour involves a fair amount of walking at sightseeing locations, so please wear shoes and clothes which are comfortable to walk in.

The temperature at Mt. Koya (Koyasan) is about 8 degrees Celsius lower than in Kyoto and Osaka. Please bring warm attire.
More Japan Travel Packages