Staycations: Japanese Inspired
Holiday Like You're in Japan & Stay in a Capsule Hotel! (カプセルホテル)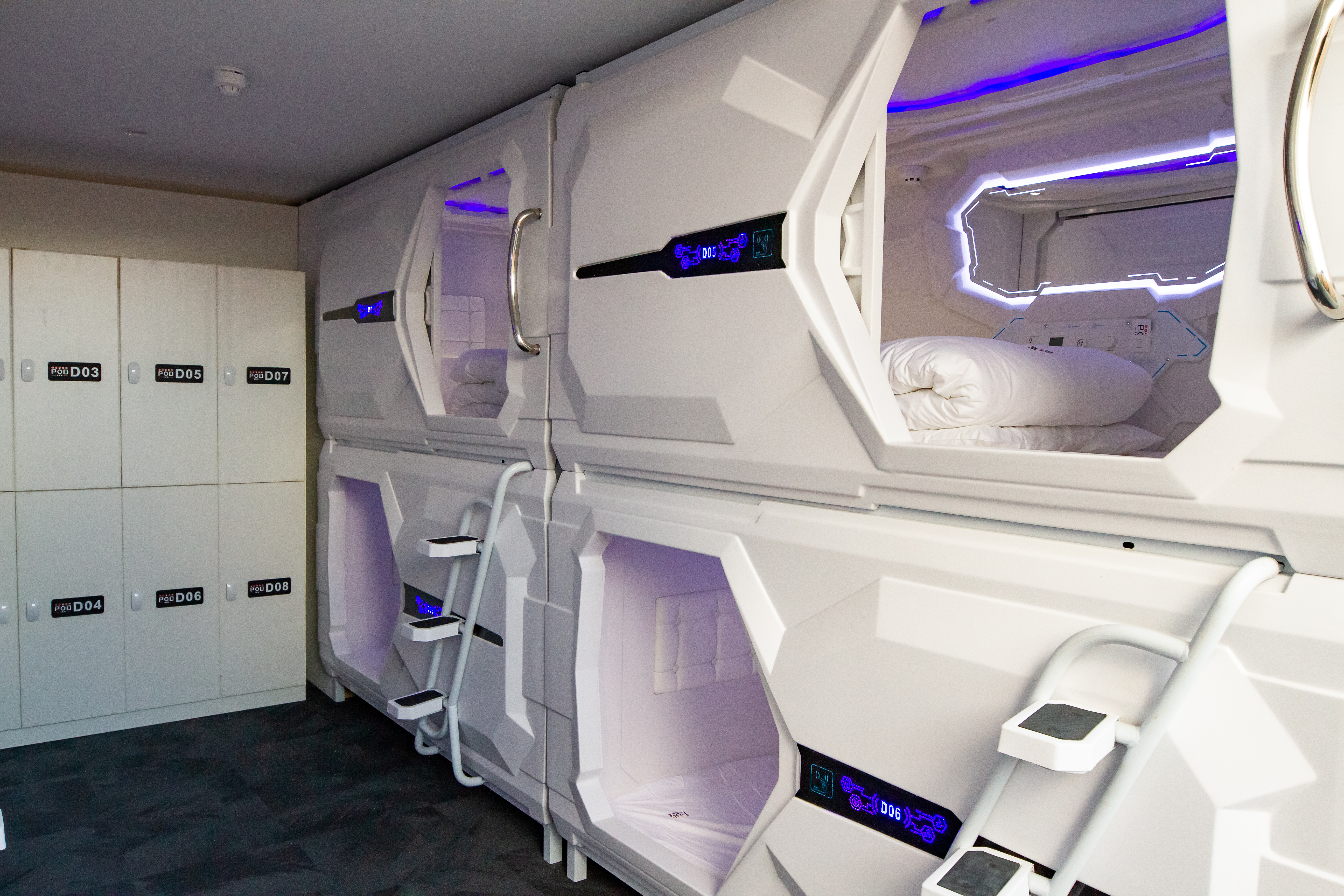 The capsule bed idea has been around for many years. It originated from Japan as a type of hotel that features many small bed-sized rooms known as capsules. Capsule hotels provide cheap, basic overnight accommodation for guests who do not require or who cannot afford larger, more expensive rooms offered by more conventional hotels. The first capsule hotel in the world opened in 1979 and was the Capsule Inn Osaka, located in the Umeda district of Osaka, Japan. From there, it spread to other cities within Japan and the concept has since further spread to various other territories, including China, Hong Kong, Indonesia... and now Australia!

Stay Highlights
◆ Capsule beds are priced at an affordable rate per night
◆ Capsule Rooms are miniature hotel rooms. Guests can control their own lights and ventilation to suit themselves in the capsule beds. Not having to worry about disturbing some other guests, or to be disturbed during your rest
◆ Capsule beds are stacked and arranged in a dormitory. You will get to know your dorm mates and, when you need you privacy, drop your privacy blinds and door and you have it!