Kyushu is the most western island of Japan and is the third largest island of Japan's five main islands. Kyushu consists of Fukuoka, Kagoshima, Kumamoto, Miyazaki, Nagasaki, Okinawa, Oita and Saga Prefectures.
Kyushu is a great location for visiting. Kyushu has the most hot springs in Japan, most well known is Beppu Onsen. This is possible because of Mt Aso being the most active volcano in Japan, a must see for nature lovers.
Travelling in Kyushu you're most likely to never run out of new experiences. Each prefecture in Kyushu has unique dishes and foods. For instance even though Nagasaki and Fukuoka are close, the type of Ramen you can expect is very different.
Although Kyushu has a more relaxed country vibe, Fukuoka City and Kitakyushu are particularly large cities with many places and attractions to see.
Local Attractions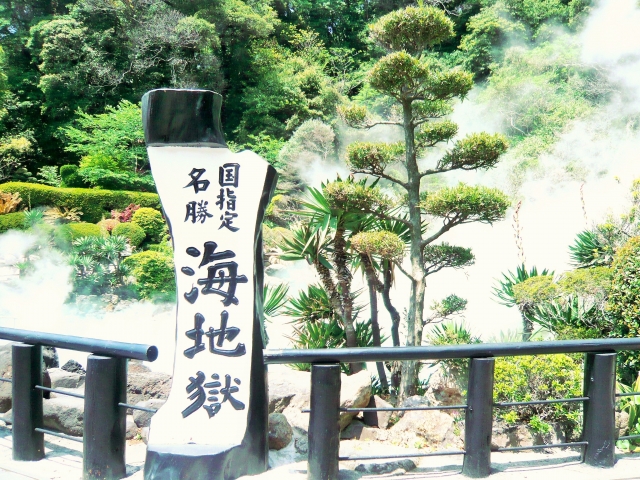 Umi Jigoku (Sea Hell) / Beppu
Umi Jigokoku is one of eight hot springs of the Beppu Jigoku meguri tour in Kyushu. Umi Jigoku's unique cobalt blue color is similar to sea and is thus named after it (Umi). It is one of the many beautiful hot springs in Kyushu that is sure to astound you.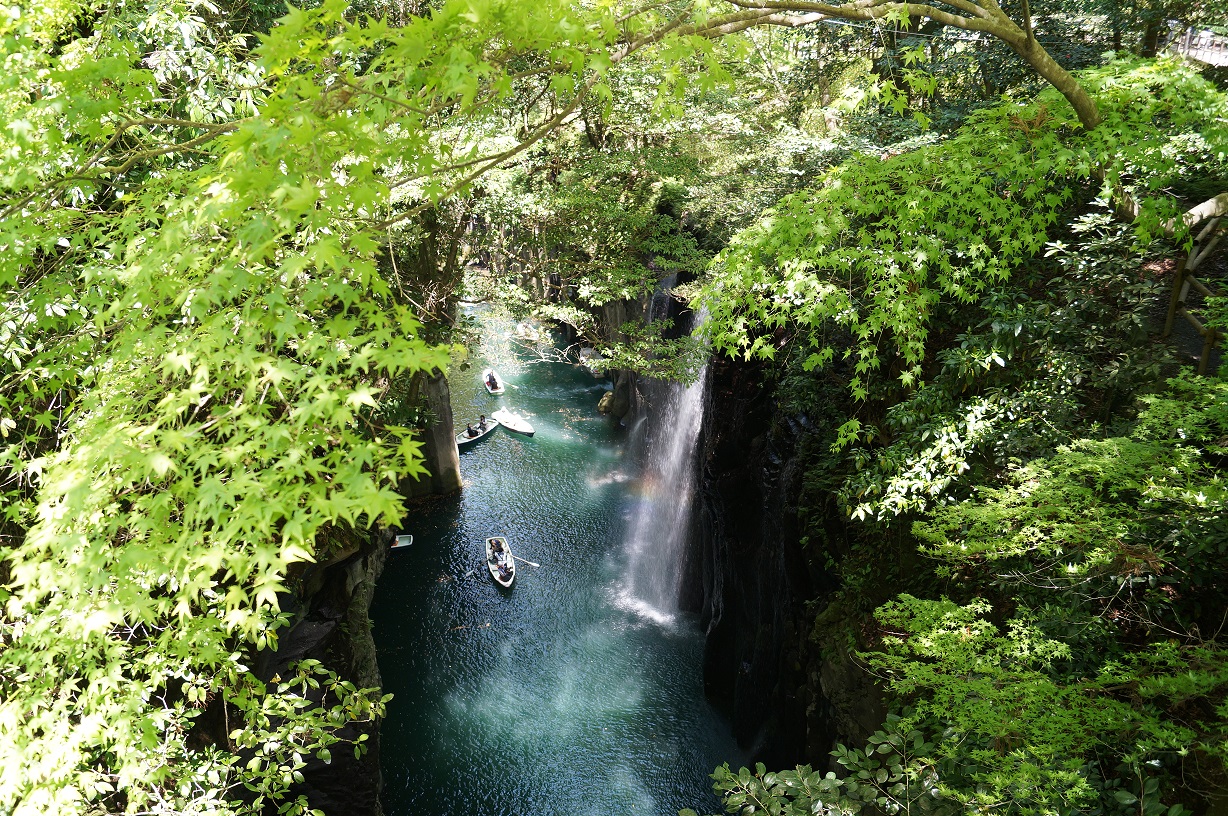 Takachiho Gorge / Miyazaki
The spectacular steep walls of the Takachiho Gorge was formed by lava from Kyushu's Mount Aso which over time eroded to create 80~ 100m high cliffs of volcanic basalt columns. Manai Falls are one of the 100 best waterfalls in Japan as well as is one of the best waterfalls in Kyushu, 17 meters high is a popular highlight because of the clouds of spray that rise up from the falling water.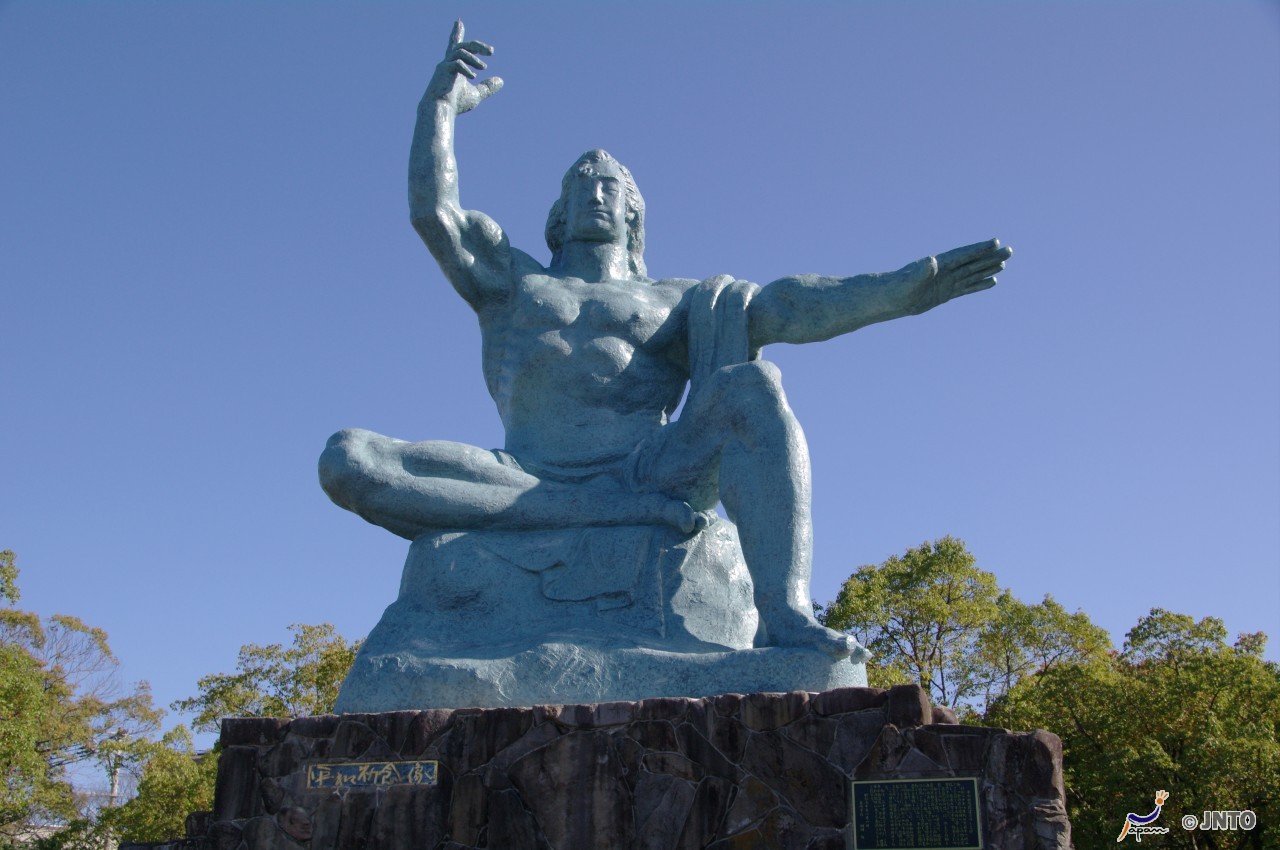 Nagasaki Peace Park 
In the centre of The Nagasaki Peace Park is the Peace Statue commemorating the victims of the atomic bomb. One of the most historic events in Kyushu.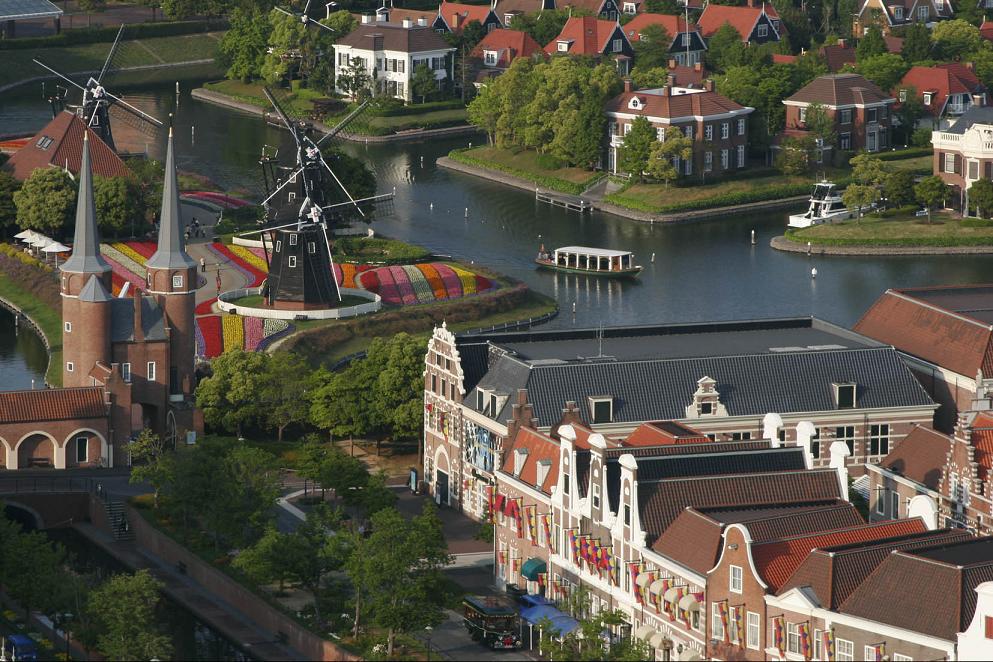 Huis Ten Bosch / Nagasaki
Kyushu has many attractions. One of which is Huis Ten Bosch. Huis Ten Bosch is a European residential-style theme park which models Medieval 17th century Dutch Towns with beautiful canals, attractions, museums, shops, restaurants and hotels. It is also known for the biggest Flower Kingdom, where flowers adorn the four seasons. A great place to see when visiting Kyushu.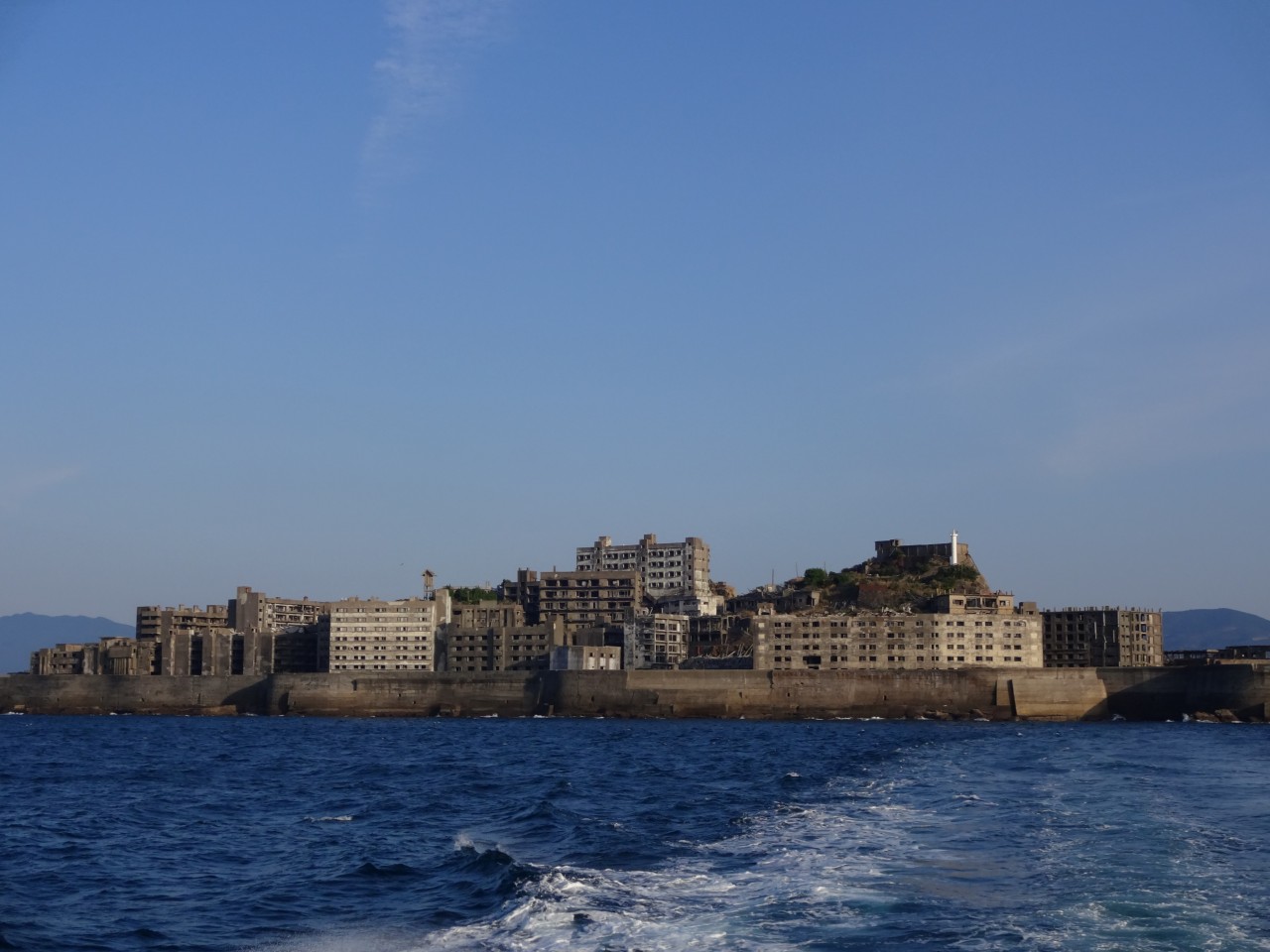 Battle Ship Island Gunkanjima / Nagasaki
This island is located about 20 km from Nagasaki Port. Until 1974, the island flourished as a coral mining community, more than 5,000 residents lived on the island measuring 480 meter long, 150 meter wide. Gunkanjima was added to the list of UNESCO World Heritage Sites in 2015, one of the many world heritage sites of Kyushu.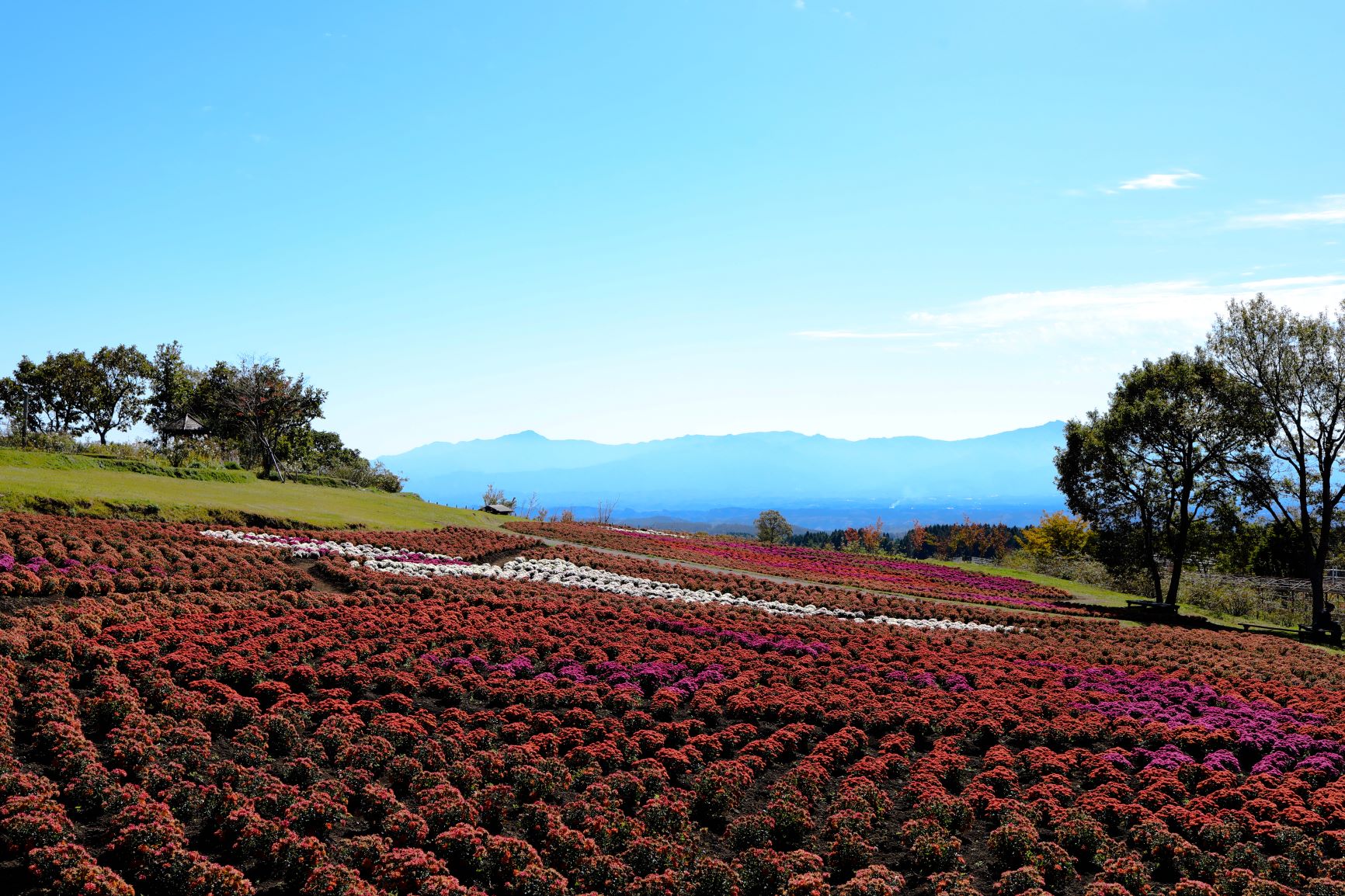 Kuju Flower Park / Oita
Oita has many beautiful sights, but Kuju Flower Park is really noteworthy. With 49 acres of land with a considerably wide path in between the flower fields, this spacious park features flowers such as blue berries, pink moss, tulips. sunflowers, poppies, lavender and salvia. On a bright sunny day, there's not a sight more colorful than this.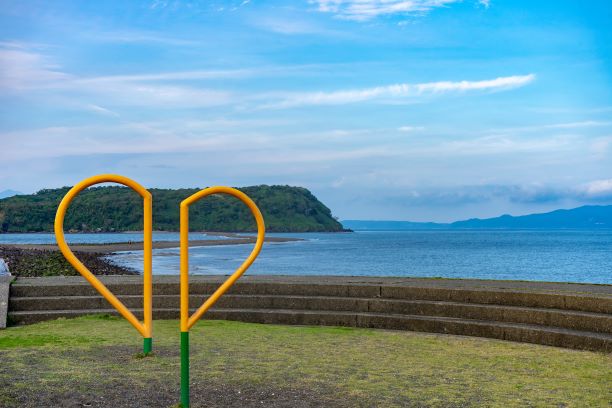 Chirin Island, Chirin Road / Kagoshima
Chirin Island is an island 800 m off the main island of Kyushu. During March and September a sandbar from the low tide appears allowing people to walk to Chirin Island. This sandbar is called the Chirin Road and also has a romantic story behind it, giving Chirin Island the nickname, the Island of Love.
Local Food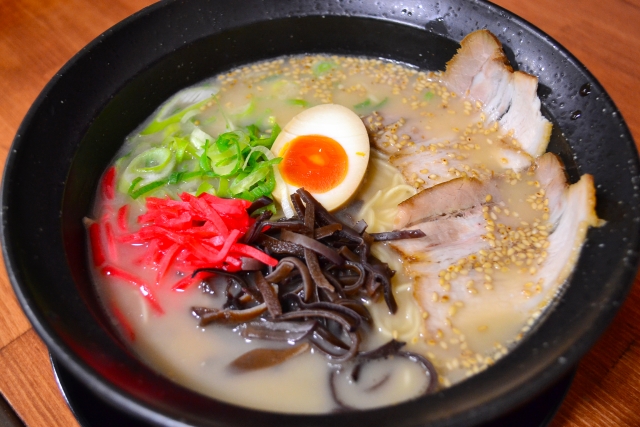 Hakata Ramen / Fukuoka
Perhaps one of the most famous dishes that originated in Kyushu, is Fukuoka's Hakata Ramen. It consists of straight, fine noodles in a thick Tonkotsu (pork bone broth) and topped with slices of chashu (stewed pork). Some of the best places to enjoy Hakata Ramen is at Yatai (Food Strolls) in Fukuoka. This ramen is so popular it is found not only all over Kyushu, but all of Japan.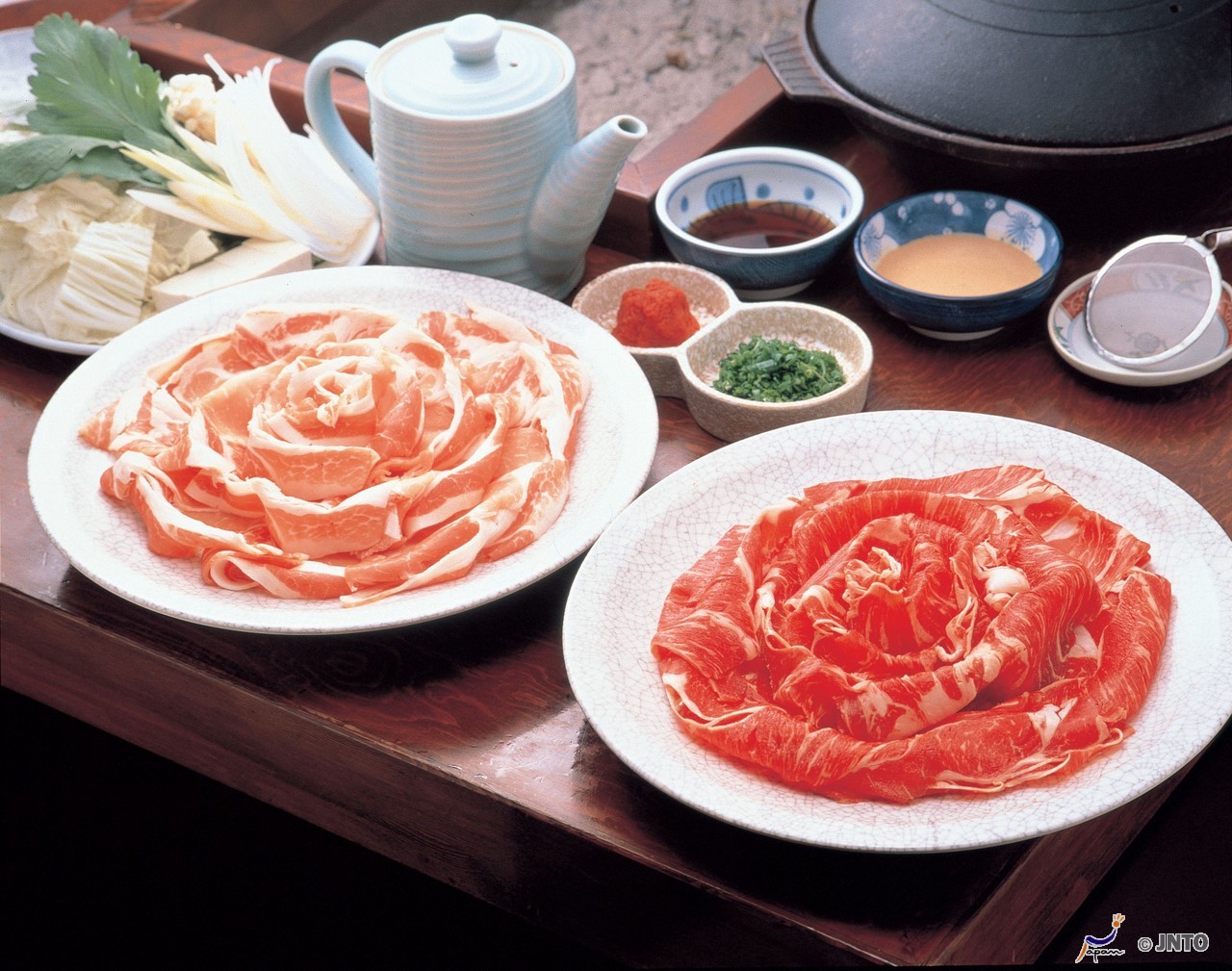 Shabu Shabu / Kagoshima
Kagoshima's black pork is very famous and popular in Japan with a rich history of being brought over from Okinawa 400 years ago. This black pork is known for having a soft yet firm texture that melts in your mouth. This is all possible from giving the pork a special diet that increases their taste and quality of meat. Now imagine how this tastes thinly sliced cooked in broth in a Shabu Shabu dish.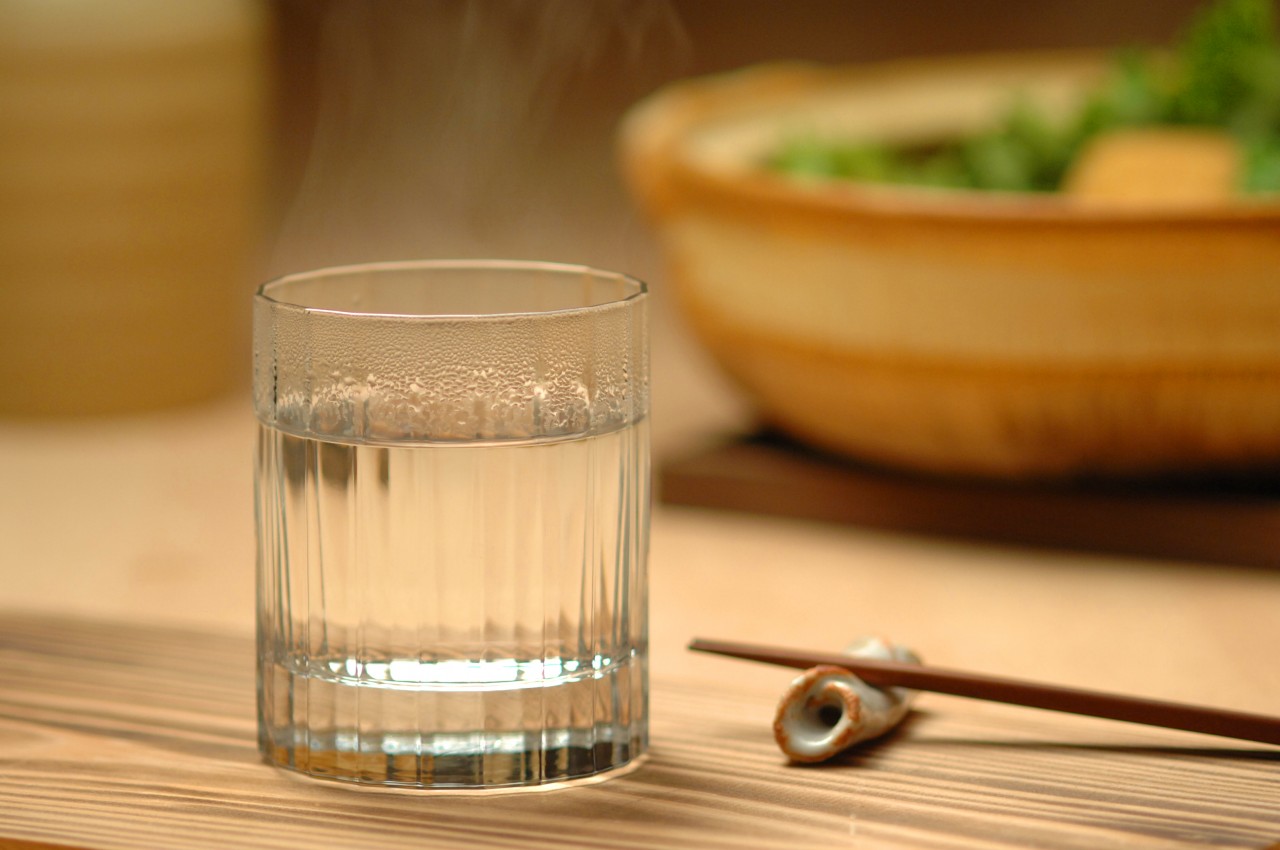 Shochu, Distilled Spirits 
Shochu is the second most popular alcoholic beverage in Japan, It is made from sweet potatoes, buckwheat or black sugar and other ingredients. Kyushu specialities are Imo-jochu, sweet potato liquor and Kokuto Shochu, brown sugar liquor. Kyushu is particularly well known for it's shochu.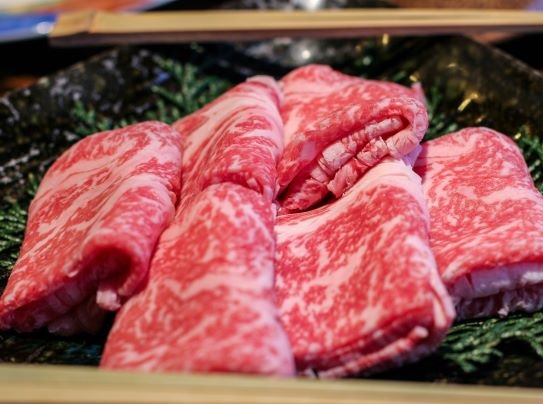 Bungogyu Wagyu / Oita
Kyushu's wonderful natural surroundings are ideal for raising the Bungogyu cattle which produces high-quality beef from Japanese Black cattle raised mostly in Kyushu's Oita Prefecture. This Bungogyu wagyu beef calls itself this by meeting the Grade 4 or grade 5 higher grade beef standard which is sure to melt in your mouth, bursting with flavour.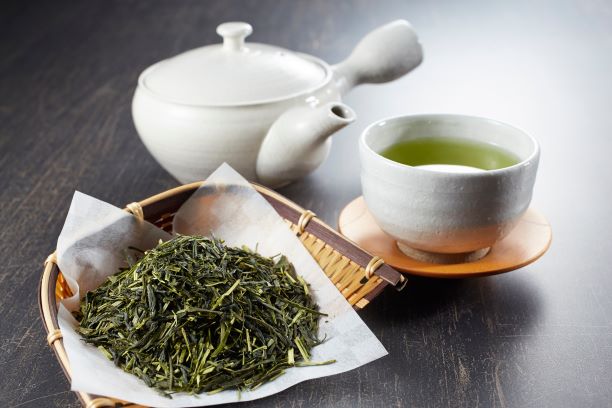 Tea / Kyushu
Kyushu is a great place to relax, and Kyushu's tea helps you relax even more. Kyushu produces so many different types of Japanese tea that they range from Temomi (Hand rubbed) to machine made used in normal hot Japanese teas similar as shown above, or even recently starting to show up in bubble tea all over Kyushu.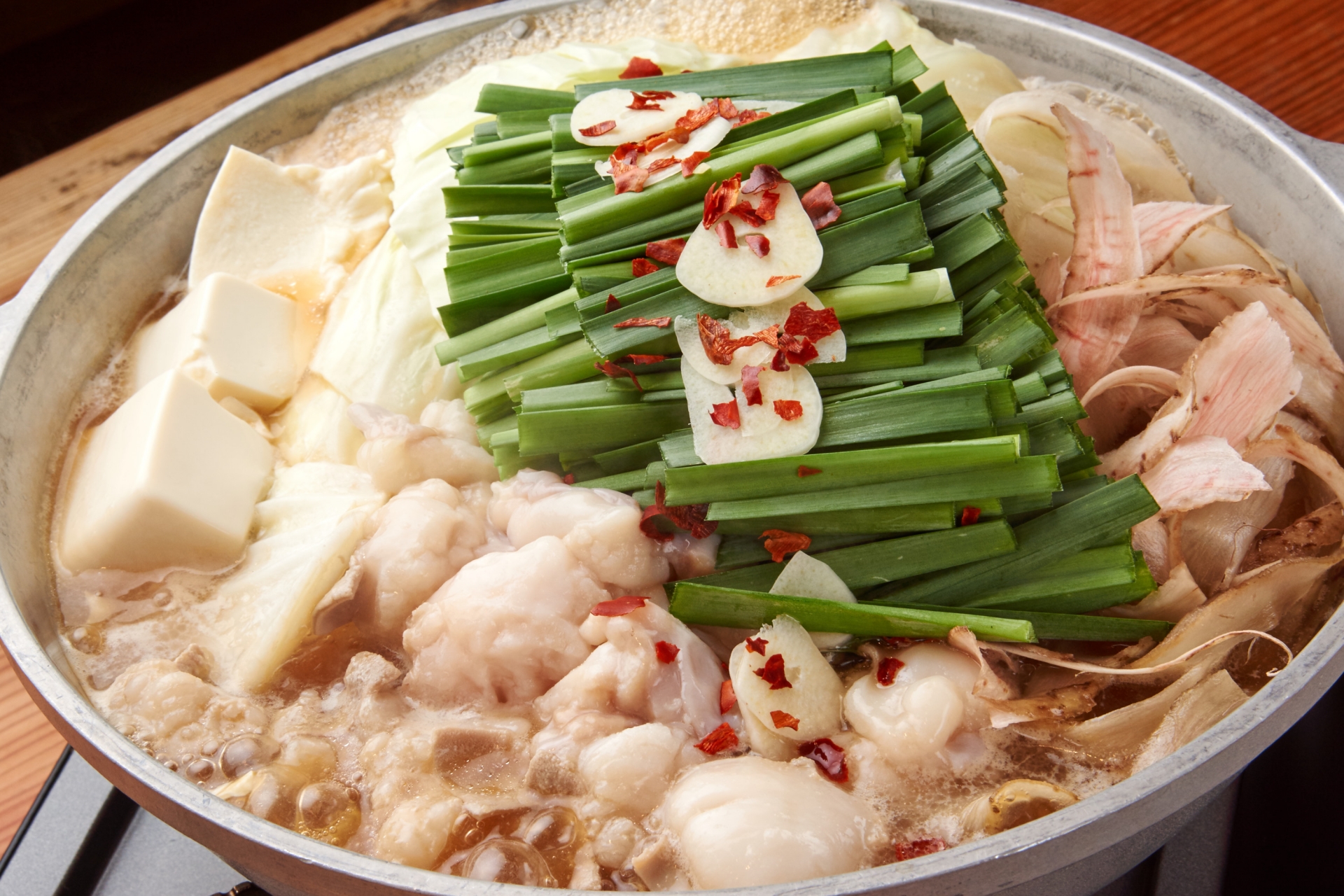 Motsunabe / Fukuoka
Motsunabe is originated in Hakata but has spread popularity all throughout Japan. Motsunabe is made with boiling beef or pork tripe together with vegetables such as cabbage and nira garlic chives.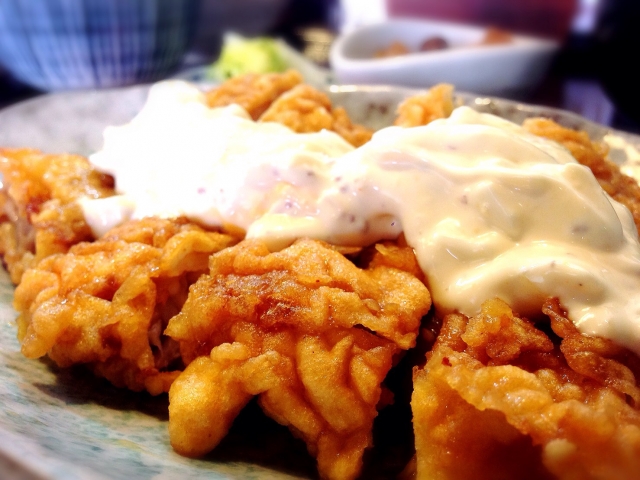 Chicken-nanban  / Miyazaki
Miyazaki's popular cuisine is a Chicken-nanban, it is fried chicken pieces coated in sweet vinegar sauce and served with tartar sauce. The dish has become popular and it can now be found all throughout Japan.