Kagoshima is the capital city of Kagoshima Prefecture at the south western tip of the island of Kyushu and is famous for composite volcano, Sakurajima. 
Kagoshima has a personality to match its climate, voted Japan's friendliest city nationwide.
Locals carry their umbrellas everywhere they go to repel against the mountain's recurrent eruptions, when fine ash coats the landscape like snow and hides the sun like fog it can be quite mystical and captivating. The entire prefecture has a special 'Ash Forecast' as part of the weather report and once ash starts falling you'll understand why: it stings, coats your teeth with grit, dirties futons and laundry. 
Local Attractions
Umi Jigoku (Sea Hell) / Beppu
Umi Jigokou is one of the spectacular hot springs, which is coloured a beautiful cobalt blue and can only be viewed rather than bathing. It is the largest of the boiling pond and 200 metres-deep with a temperature of 98 degrees. Spectators will feel the power of the Earth.
Takachiho Gorge / Miyazaki
The spectacular steep walls of the Takachiho Gorge was formed by lava from Mount Aso which over time eroded to create 80~ 100m high cliffs of volcanic basalt columns. Manai Falls are one of the 100 best waterfalls in Japan, 17 meters high is a popular highlight because of the clouds of spray that rise up from the falling water.
Nagasaki Peace Park 
In the centre of The Nagasaki Peace Park you can be find the Peace Statue commemorating the victims of the atomic bomb.



Nagasaki Huis Ten Bosch
Huis Ten Bosch is a European residential-style theme park which models Medieval 17th century Dutch Towns with beautiful canals, attractions, museums, shops, restaurants and hotels. It is also known for the biggest Flower Kingdom, where flowers adorn the four seasons.


Battle Ship Island Gunkanjima /Nagasaki
This island is located about 20 km from Nagasaki Port, it was added to the list of UNESCO World Heritage Sites in 2015. Until 1974, the island flourished as a coral mining community, more than 5,000 residents lived on the island measuring 480 meter long, 150 meter wide.
Local Food
Hakata Ramen / Fukuoka
A popular dish of Fukuoka is Hakata Ramen, It consists of straight, fine noodles in a thick Tonkotsu (pork bone broth) and topped with slices of chashu (stewed pork). Some of the best places to enjoy Hakata Ramen is at Yatai (Food Strolls) in Fukuoka.
Kagoshima Black Pork 
Kagoshima's black pork is very famous and popular in Japan. The taste is soft, fine textured and highly nutritious. It is delicious with Japanese cuisine such as Shabu Shabu and Tonkatsu.



Shochu, Distilled Spirits 
Shochu is the second most popular alcoholic beverage in Japan, It is made from sweet potatoes, buckwheat or black sugar and other ingredients. Kagoshima specialities are Imo-jochu, sweet potato liquor and Kokuto Shochu, brown sugar liquor.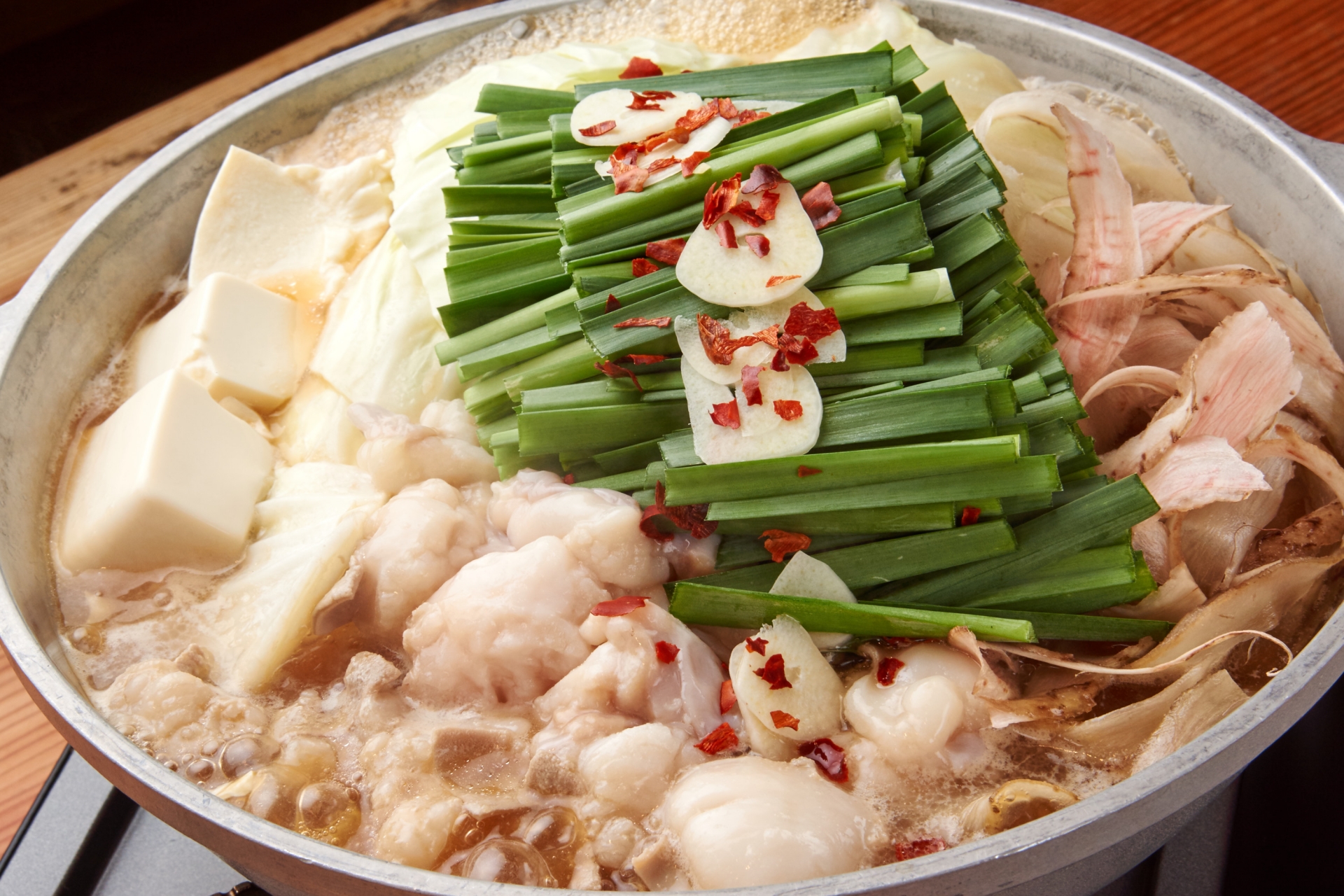 Motsunabe / Fukuoka
Motsunabe is originated in Hakata but has spread popularity all throughout Japan. Motsunabe is made with boiling beef or pork tripe together with vegetables such as cabbage and nira garlic chives.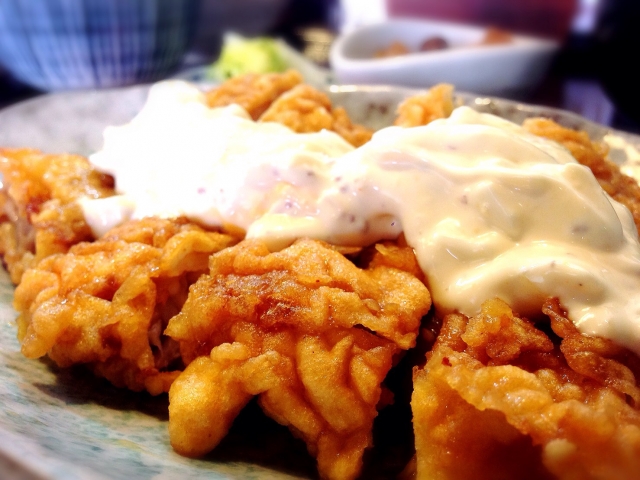 Chicken-nanban  / Miyazaki
Miyazaki's popular cuisine is a Chicken-nanban, it is fried chicken pieces coated in sweet vinegar sauce and served with tartar sauce. The dish has become popular and it can now be found all throughout Japan.