Discover the Art of Kintsugi with a Kintsugi Master in Sydney
Learn traditional Japanese culture with Kintsugi in Australia.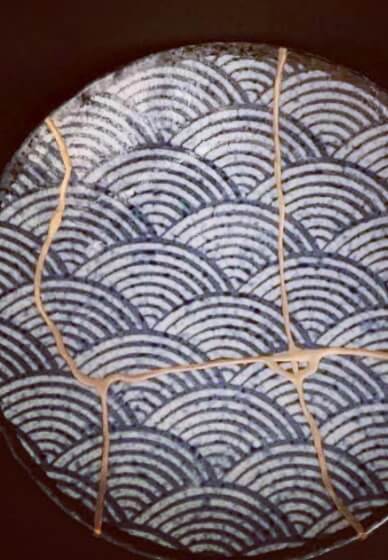 Kintsugi is the unique and ancient Japanese art of repairing broken, chipped and cracked pottery using lacquer and gold. Pottery repaired using Kintsugi started about 550 years ago in Japan. Pottery repaired using Kintsugi techniques are seen at museums and many of these pieces are recognized as highly treasured antiques and cultural assets.

An object sometimes breaks, however this is part of its life, and rather than throw broken objects away they can be repaired and the cracks remain to show the object's history where flaws and scars should be accepted and cherished, not hidden. Our body and heart also can be repaired like Kintsugi ceramics, carrying on and cherishing the history.
The message behind the Kintsugi is "Beauty of Imperfection".

2 Hour Beginner's Kintsugi Workshop [$120.00 per person]
Level: Beginner
Inclusions:
※All materials & texts needed at workshop
※A beautiful repaired Kintsugi plate
※Teatime
Learn some of the basic techniques of Kintsugi, similar to those used throughout its 550-year history. In this class, modern materials are used, so it can be learned by anyone with ease. You will be able to take home your repaired creation to appreciate for years to come.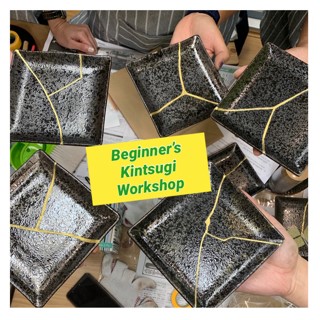 2 Hour Traditional Kintsugi Course (x 3 Lessons) [$385.00 per person]
Level: Beginner
Inclusions:
※Original box and Traditional orange cloth for Kintsugi plate
※All materials & texts needed at the workshop
※A beautiful repaired Kintsugi plate
※Certificate of completion
※Teatime
Master the traditional art of Kintsugi in only 3 lessons. You can learn the same technique used 550 years ago. In this course, you will also feel the "beauty of imperfection" and the philosophy behind Kintsugi - a perfect break from today's busy lifestyle.

2-hour Kintsugi Accessory Workshop [$88.00 per person]
Level: Beginner
Inclusions:
※Your set of beautiful Kintsugi accessories
※All materials & texts needed at the workshop
※Teatime
In this fun and hands-on class, you will create accessories with different parts joined together (継ぎ tsugi) using beautiful gold (金 Gold) lines! Learn some of the techniques of Kintsugi and the basic knowledge required for making accessories. You will make two pieces: One pair of pierced earrings (or ear clips) OR One pendant top and one brooch (or two brooches or two pendant tops)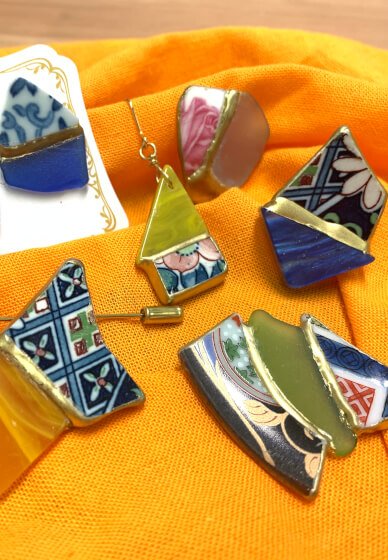 Workshop Availability
Workshops are currently held in the Sydney studio on the following days and times;
Tuesdays: 10:30, 13:30 and 17:30
Thursdays: 10:30 and 13:30
Saturdays: 10:30 and 13:30
Sundays: 10:30 and 13:30
Please contact our friendly staff to enquire on availability for your preferred date

About Your Kintsugi Master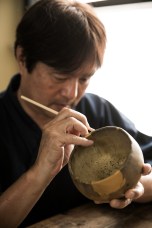 Japanese-born Jun san started teaching kintsugi, after completing a year's full-time training with five different teachers in Japan to learn the techniques of the art form, which transforms broken pottery into treasure. He now works to spread the knowledge and beauty of Kintsugi to Aussies and the world. His work has been featured on SBS News, ABC News and even Interior Design Publication Elle Decore. Jun san's Kintsugi artwork "Jikuu" has been selected as a finalist at the 2020 Northern Beaches Art Prize and is currently displayed in an online exhibition.