Come. Stay. Relax. Enjoy!
Enjoy a stay experience like never before - a taste of luxury resort heaven, relaxing beach getaways, stylish camping retreats and unique nights high up in the tree tops!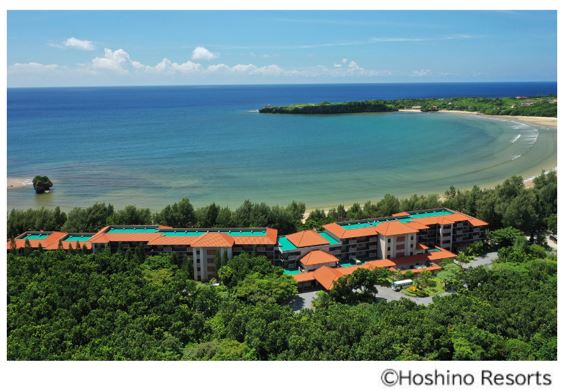 Whatever your stay style and budget, Travel Japan can assist with booking all your Okinawa getaway accommodation needs - check out some of the great options below, and enquire with one of our friendly consultants regarding availability and pricing for your preferred stay dates.
Treeful Treehouse Sustainable Resort
The main concept behind the Treeful Treehouse Resort is bringing guests close to nature - and how much closer can you get than sleeping high up among the jungle canopies!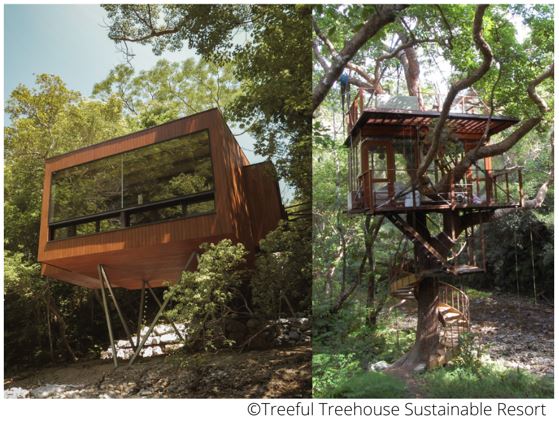 The Treeful Treehouse Eco-Resort offers a total of 4 private tree houses carefully nestled among the trees of Nago city. The tree houses are built from scratch, incorporating existing trees, and are designed to fit in nicely with the natural landscape.
The AeroHouse and the Spiral Treehouse must be booked together as a set.
Each tree house sleeps 2-3 guests and is fitted with air-conditioning, a double bed, and compact furniture. Full-length windows offer views of the jungle so you can practice shinrinyoku (forest bathing) and take in the forest through your senses.
Each private tree house has a cosy outdoor seating area that is adorned with hammocks, mats, cushions, and hanging lights. It is a quaint little space suitable for both lounging in the afternoon with a book and snuggling up to star-gaze at night.
The treehouses are connected to the communal Aerohouse where there is a kitchen, bathrooms, and relaxation rooms. You can access the Aerohouse via floating walkways and jungle paths.
Hoshino Resorts
Luxury stays embodying the true characteristics of land, history, and culture.
Hoshino Resorts was first established as a Japanese inn/ryokan in 1914 in Karuizawa in Nagano Prefecture before it began the operation of other resorts in Japan. Today, it has evolved into a well known and highly regarded brand run by 4th-generation family members. Providing a unique experience focused on the local charms of each destination and a high level of omotenashi, Japanese-style hospitality, Hoshino Resorts offer a stay experience that will both compliment and enhance your Okinawa travels.