World Heritage Mt.Koya 2-DayTour (Without Guide)
from
$363
AUD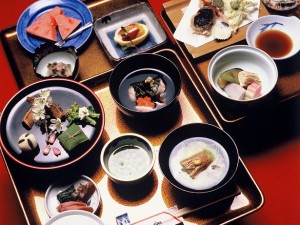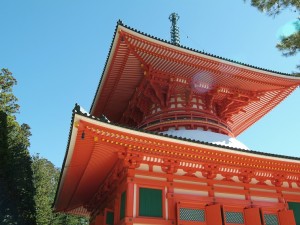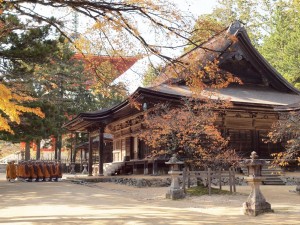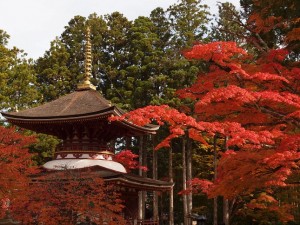 Mt. Koya, or Koyasan, is the home to a sect of Japanese Buddhism, Shingon. This area was first settled in the year 819 by monk Kukai and his followers, which was the first established temple there. Besides learning about the historical and religious significance of spots around Mt. Koya, like Okunoin - a vast, atmospheric Buddhist graveyard which leads to the sacred mausoleum of Kukai (renamed Kobo Daishi in death), visitors to Mt. Koya can also enjoy the beautiful natural surroundings and fresh mountain air. This overnight tour package includes accommodations at Fukuchi-in, a shukubo (temple lodging), where guests can try an authentic meal of Buddhist vegetarian cuisine (shojin ryori).
Departure
06 Jan - 20 Dec 2020: Daily (except 13, 20-24 Aug)
Code
JG-

2NK9401NNS
B: Breakfast | L: Lunch | D: Dinner
Day 1
Mt. Koya
09:00 a.m: Before boarding a Nankai line train, go to the Nankai Information Center and show your itinerary to collect your train and bus tickets. 
Nankai Namba Station By Nankai train to Nankai Gokurakubashi Station 
Nankai Gokurakubashi Station to Koyasan Station
Free Time Overnight at Henjoko-in Temple, Eko-in Temple, or Tentoku in Temple
Day 2
Mt. Koya
Japanese - Vegetarian Breakfast at Temple
Henjoko-in Temple, Eko-in Temple, or Tentoku in Temple
You are free until departure.
Morning buddhist readings and Temple prayer (with English guide)  
Koyasan Station to Nankai Gokurakubashi Station By Nankai train, then to Nankai Namba Station.
1 x Dinner & 1 x Breakfast
Transportation (Nankai Train Ticket & Mt. Koya Bus Pass)
Accommodation at Henjoko-in Temple, Eko-in Temple or Tentoku-in Temple
Consumption tax
If the minimum number of participants (2) is not met by 4 days before the scheduled date, the tour on that date may be canceled.

The voucher for ticket pick-up will be sent to your hotel for the night prior to the tour by at least one day before departure. When booking, please make sure to notify us of your accommodation's official name, address (entire address including postal number, prefecture, city/town/village, number, etc.), and phone number, as well as your expected arrival date (check-in date), and number or email you can be reached at in Japan. Please be aware that voucher delivery may not be possible if there are any errors in the information provided. Also, please note that service is not available at private residences, private lodgings (minpaku), other accommodations which do not have 24-hour front desk facilities, and townhouses. If the address for the tickets and final itinerary to be sent to changes after booking, please inform us at least 8 days prior to the tour departure date.

Please exchange the voucher sent to your accommodation for the ticket at the Nankai Information Center between 9:00 and 20:00. Ticket pick-up is available from the day before departure.

Customers may board a train departing at their preferred time. However, additional fees will be required for limited express trains

This is an open-itinerary plan with no accompanying National Government Licensed English Guide Interpreter or tour conductor.

For meals at the temple lodging, Buddhist vegetarian cuisine will be served, so we welcome vegetarian participants.

The accommodation location will be specified in the itinerary sent to you by the day before the tour. The tour booking charge for 1 person is the same regardless of the number of persons. The accommodation will be one of the following: Tentoku-in Temple, Henjoko-in Temple, Daien-in Temple, Komyo-in Temple, Hoon-in Temple, Henjoson-in Temple, Fugen-in Temple, or Eko-in Temple. The accommodation location may not be specified. Thank you for your understanding.

The guestroom may or may not have its own bathroom attached, and rooms cannot be selected. Private baths are not available at any of the temple lodgings, so please use the public bath. Thank you for your understanding.

As there is dinner preparation, please check in at your designated temple lodging by 17:30.

The temperature at Mt. Koya (Koyasan) is about 8 degrees Celsius lower than in Kyoto and Osaka. Please bring warm attire.
More Japan Travel Packages